Classic Sunbeam
motorcycles for sale
Sorry there are no results for Sunbeam today in this category
Suggestions
- make sure all words are spelled correctly
- try other keywords
Or have a look at Sunbeam in other categories, below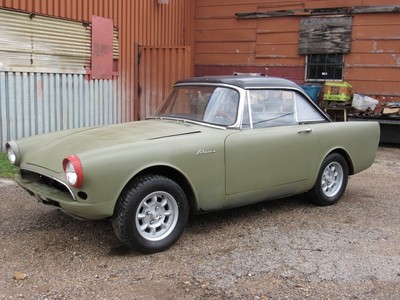 1965 Sunbeam Alpine TIGER 1965 SUNBEAM TIGER- GERMAN DELIVERY CAR. ORIGINAL 260. TEXAS.
DALLAS, TEXAS, 75240, USA
$29995.00
SUNBEAM ALPINE 260 V-8 ONE OF ABOUT 50 MADE FOR THE EUROPEAN MARKET WHERE THE TIGER NAME COULD NOT BE USED. SOLD NEW IN GERMANY TO A US MILITARY OFFICER WHO BROUGHT IT BACK TO TEXAS IN 1967. THATS HOW IT IS TITLED AS A 1967. ORIGINAL OWNER SOLD IT IN 1974-5 TO THE SECOND OWNER WHO SOLD IT A FEW YEARS LATER, BUT BOUGHT IT BACK IN 1979 AND HAD IT ALL THESE YEARS, RACING IT AND DOING UPGRADES. IT HAS AN STOA CERTIFICATION STICKER, ORIGINAL 260 WITH 289 INTAKE AND HEADS . CONVERTED TO ALTERNATOR,... more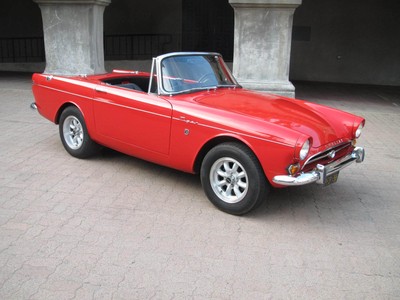 1965 Sunbeam Tiger Original California car. Just 3 owners since new. Excellent condition.
SAN DIEGO, CALIFORNIA, 92116, USA
$44588.00
96 Normal 0 false false false EN-US X-NONE X-NONE If your looking for a quality, genuine Sunbeam Tiger you would want to consider this one. California original (black plates), known history from new, never rusted or damaged. Factory 260 V / 8, 4 speed (original Ford short shifter), Factory hardtop. It is listed in the Tiger Registry. Has its original engine (date coded), numbers matching transmission and rear end. I am the third owner of this car and have owned it since 2011. I acquired it from... more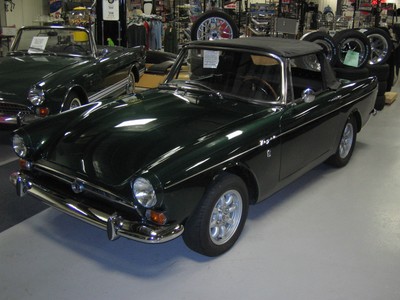 1966 Sunbeam Alpine 1966 Sunbeam Tiger Convertible 289 V8 4 Speed
MANCHESTER, CONNECTICUT, 06042, USA
$54995.00
Your Chance is NOW! Don't Wait! To own that rare unique piece of Automotive history and culture! The 1966 Sunbeam MK1A Tiger is a RARE collector's care, inspired by Carroll Shelby's Cobra of 1962. The Tiger has a awesome strong and powerful 289 4 Barrel 289 V8 backed by a 4 Speed TOP LOADER planted into this light weight car for phenomenal power and performance! AMAZING EXHAUST WORK COMPLETE ON THE CAR WITH THOUSANDS OF DOLLARS INTO THE COATINGS, PARTS AND INSTALLATION BY WELL KNOWN PERFORMANCE... more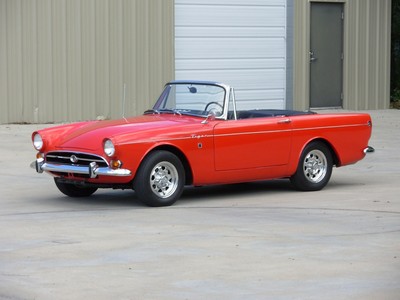 1966 Sunbeam Tiger Conv w/ black rag top, tonneau cover & HT Unmolested beauty, TAC'd by STOA, three time Howie Award winner
WICHITA, KANSAS, 67204, USA
$92500.00
1966 Sunbeam Tiger MK1A (B38200609LRXFE)This really special survivor Sunbeam Tiger, with the background to prove it, has never been restored but has been perfectly maintained. It is a West Coast car, the winner of the Howie Award three times (for the best stock Tiger at the annual Tigers United gathering) and received Certificate of Authenticity #176 from the Sunbeam Tiger Owner Association (STOA) Authenticity Committee in 1995 (i e. it's been TAC'd). A picture of its VIN and Engine... more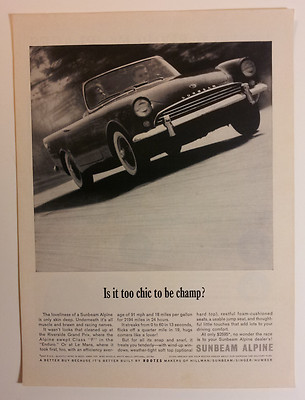 1962 Sunbeam Alpine Ad - Must See !!
LAKEWOOD, OHIO, 44107, USA
$19.50
1962 Sunbeam Alpine Ad titled "Is it Too Chic to Be Champ?" This ad is a single page long, is over fifty-four years old and in addition to the text there is a photo of the 1962 Sunbeam Alpine. There is wear on it and finger dents from when it was still part of the vintage magazine which I removed it from and also an eraser mark near the bottom center where I tried to erase a 62 written in pencil. Perfect gift for someone owning or restoring one of these vehicles. Don't let this one pass you by.... more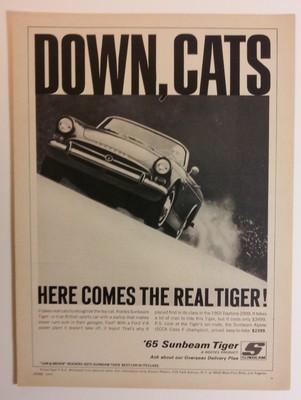 1965 Sunbeam Tiger Ad #2 - Must See !!
LAKEWOOD, OHIO, 44107, USA
$19.50
1965 Sunbeam Tiger Ad titled "Down, Cats - Here Comes the Real Tiger!" This ad is a single page long, is over fifty-one years old and in addition to the text there is a photo of the 1965 Sunbeam Tiger. There is wear on it and finger dents from when it was still part of the vintage magazine which I removed it from. Perfect gift for someone owning or restoring one of these vehicles. Don't let this one pass you by.... more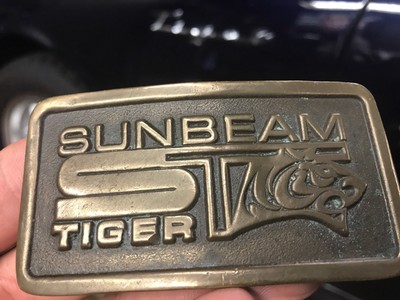 Sunbeam Tiger Solid Brass Belt Buckle
KIHEI, HAWAII, 96753, USA
$75.00
Very rare very cool nice solid brass Sunbeam Tiger Belt Buckle.   Missing metal piece but can be found from another Buckle or can be made   Or just have in your collection ... more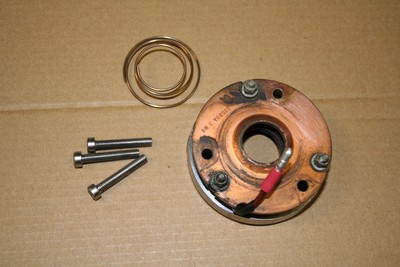 Sunbeam Alpine / Tiger Horn Contact Assembly OEM
MCKINNEY, TEXAS, 75070, USA
$39.00
Here is a complete horn contact assembly that will fit your late Series Alpine or Tiger. email me with any questions.... more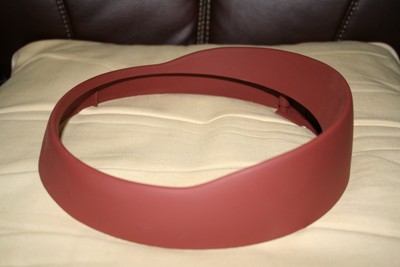 Sunbeam Alpine / Tiger OEM Headlight Rim
MCKINNEY, TEXAS, 75070, USA
$89.00
Here is a nice, OEM screw-on headlight rim for your Alpine or Tiger. It has been blasted and painted with quality automotive primer. The rim is in excellent condition with no repairs or bondo. Please look carefully at the pictures. email me with any questions.... more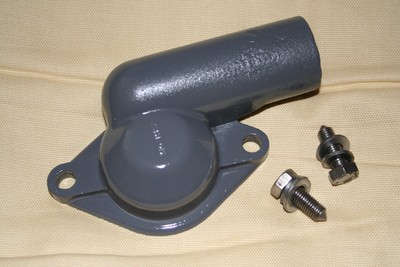 Sunbeam Alpine / Tiger OEM Thermostat Housing
MCKINNEY, TEXAS, 75070, USA
$29.00
Here is a nice, OEM thermostat housing for your Alpine or Tiger. It was removed from a Series IV Alpine but will fit all late Series Alpines and Tigers. It has been blasted and coated with a high quality automotive gray paint. Comes with original mounting bolts, washers. email me with any questions.... more