search for classic bikes
or select a model from the list below...
American Motorcycles
British Motorcycles
European Motorcycles
Japanese Motorcycles
Classic motorcycles for sale:
POLICE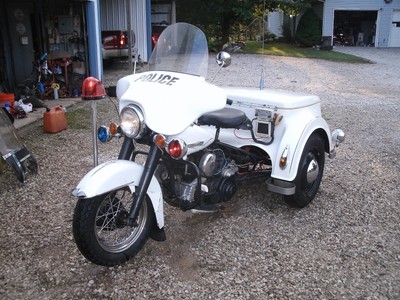 1967 Harley-Davidson Servi-Car 1969 HARLEY DAVIDSON POLICE SERVI-CAR FLAT HEAD 45
SALEM, INDIANA, 47167, USA
$5600.00
Up for sale is my 1969 harley davidson flat head 45 servicar with electric start, which will make a great addition to any collection! I am selling my entire harley collection if someone is interested(bikes, collectables, golf carts, a 1961 Tomahawk / Harley Davidson boat, and custom 28' Haulmark show trailer) all for one money! I am in the process of selling my harley snowmobile collection right now! So this auction is for the 1969 servi-car only which is for sale locally so i reserve the right... more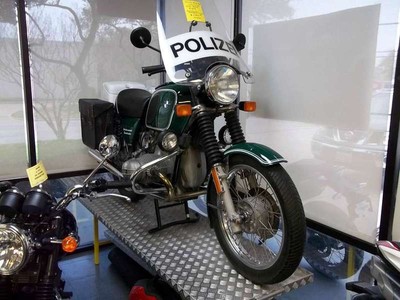 R-Series -- 1975 BMW R90 / 6 Police Replica for sale!
PLANO, TEXAS, 75074, USA
$11995.00
 View Our eBay Store Contact Seller (972) 332-3461 Call or Text "84219" ✕BACKNEXTBACKNEXTBACKNEXTBACKNEXTBACKNEXTBACKNEXTBACKNEXTBACKNEXTBACKNEXTBACKNEXTBACKNEXTBACKNEXTBACKNEXTBACKNEXTBACKNEXTBACKNEXTBACKNEXTBACKNEXTBACKNEXT Image 1 / 19 Image 2 / 19 Image 3 / 19 Image 4 / 19 Image 5 / 19 Image 6 / 19 Image 7 / 19 Image 8 / 19 Image 9 / 19 Image 10 / 19 Image 11 / 19 Image 12 / 19 Image 13 / 19 Image 14 / 19 Image 15 / 19 Image 16 / 19 Image 17 / 19 Image 18 / 19 Image 19 / 19 View All... more
classicbikesforsale.cool is a website aimed at finding you classic, rare and even unique motorcycles
© 2013-2017 classicbikesforsale.cool